G.hn Phoneline Gigabit Ethernet Bridge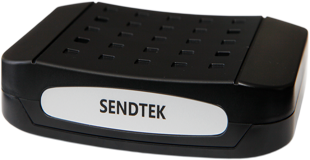 Model : PES-821 / PES-822
Carrier IPTV Service ...... G.hn Gigabit Ethernet Bridge With Phoneline Cable 1Gbps Connection and Wire Replacement
Manageable … No additional network wiring … The Most Powerful and Cost-Effective G.hn Solution.

Introduction
THE G.HN PHONELINE GIGABIT ETHERNET BRIDGE, PES-821/822 SERIES, ENABLES YOU TO SET UP YOUR PRIVATE NETWORKWITH WI-FI EXTENSION AT HOME BY EXISTING PHONELINE.
NO ADDITIONAL NETWORK WIRING IS NECESSARY. YOU MAY JUST USE THE EXISTING PHONELINE IN THE WALL, THEN YOU CAN HAVE THE 1GBPS HOME NETWORK READY FOR THE BROADBAND INTERNET AND IPTV TRANSMISSION AMONG ROOMS.
UPBAND (36-96MHZ) OPTION (PES-822) CO-EXIST WITH ADSL AND VDSL.
INTELLIGENCE TO SUPPORT VARIANT SERVICES. CONFIGURATION OF TAG VLAN, QUEUING SCHEME, AND BANDWIDTH CONTROL HELP THE DEPLOYMENT OF SERVICES.

WITH PES-821/822 SERIES, SOHO CAN EVEN QUICKLY EXTEND OR FLEXIBLY CHANGE THE EXISTING LAN ENVIRONMENT. NO RE-WIRING AND NO MORE TROUBLE.

Features
1Gbps G.hn Port as Home Network Backbone by Using Existing Phone Line
Two 100/1000Mbps Gigabit Ethernet Ports
Energy Efficiency (Green) Ethernet Support
Max Distance up to 2700 feet on G.hn Port
Filter Built-in to Eliminate Noise from Phone Set or PSTN Line
Signal Quality Indication
36 - 96MHz Model to co-exist with VDSL
QoS Priority and Mapping Support
Tag VLAN Configuration
IGMP Snooping Control
Status and Statistics of Ethernet Interface