HCNA Coax MDU ATA Voice Endpoint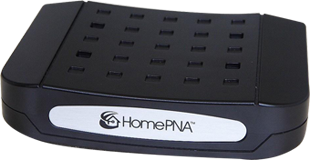 Model : CEV-640 / CEV-641
Coax MDU ATA VOICE EP With In-Building Coax Last Meters Distribution Providing a Managed 224Mbps / 192Mbps High Speed Data + Voice
Last Meters Distribution of FTTB … No additional network wiring … The Most Powerful and Cost-Effective HCNA Solution with Remote Management.

Introduction
THE HCNA COAX MDU VOICE ENDPOINT, CEV-640 / CEV-641, IS THE BROADBAND ACCESS AND VOIP DEVICE OVER THE EXISTING COAXIAL CABLE.
NO ADDITIONAL NETWORK WIRING IS NECESSARY. CABLE OPERATORS MAY JUST USE THE EXISTING COAX WIRING IN THE MDU BUILDING, THEN BE READY TO PROVIDE THE BROADBAND TRIPLE-PLAY SERVICES TO SUBSCRIBERS.
LOW INITIAL DEPLOYMENT COST. DUE TO HIGH INITIAL COST OF CMTS AND DSL BASED SOLUTION, IT REQUESTS A HIGH SUBSCRIBER NUMBER TO DEPLOY THE SERVICE. THE LOW INITIAL COST CAN EXPAND THE SERVICE TO SMALL SCALE BUILDING WITH HIGHER SPEED THAN CMTS.

WITH CEM-638/CEM-639 MANAGEMENT, IT CAN MANAGE THE DEVICES REMOTELY TO MINIMIZE THE INSTALLATION AND SUPPORT COST.
THE UNIQUE ENDPOINT SERVICE CONTROL SUPPORTS SERVICE PROVIDERS WITH DIFFERENT SERVICE LEVELS AND SERVICE SCHEMES.

Features
Design for Operators Providing High Speed Data and Voice Service over Coax Network
HCNA up to 224 / 192 Mbps PHY Rate as Distribution Backbone over Coax
Two 10/100M Fast Ethernet Ports
Telephone FXS Port with SIP Protocol Support
Up to 65dB Attenuation on Coax Network
Filter Built-in to Eliminate Noise from TV
QoS Priority and Mapping Support
Queuing Schemes for Variant QoS Demand
Tag VLAN Configuration
Service and Bandwidth Control
IGMP Snooping Control